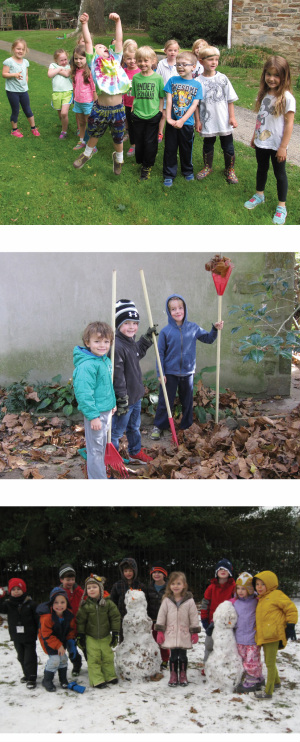 Registration
School is in session Monday through Friday from 9:00 a.m. until noon for the Half-Day Kindergarten. The All-Day Kindergarten will be in session Monday through Thursday from 9:00 a.m. until 3:00 p.m. and Friday from 9:00 a.m. until noon.
Register
Applications will be accepted starting in November. Preference will be given to Quaker families and alumni families including current Half-day families for all applications received by January 31, 2018.
To be registered all families must complete the Registration Form, send in the $150 registration fee, initial receipt of tuition policies at bottom of the registration form, and list 1st and 2nd choice for parent committees on the registration form.
Families will be notified during the first week in February. We will continue to accept applications for any remaining openings on a "first come, first serve" basis.
Tuition payments may be paid one time, twice a year, or on a monthly basis. One and two time payments may be made by check or by pay pal. Monthly payments need to be arranged through the Treasurer.
Financial Aid is available upon request. All applications must be submitted with registration.
Please click on the Registration Form link for the specific program below to register.
2018-19 Half and Full-day Kindergarten
Prospective Parent Letter
Kindergarten Registration
2018-19 Little Acorns Preschool for 3 and 4 yr. olds
Prospective Parent Letter
Morning Little Acorns Registration
​Afternoon Little Acorns Registration
Other Documents
Tuition Policies
Parent Committee Descriptions
Summer Camp
Coming Soon...
---
---
---